SOS published in Yale Theater Journal
Big Art Group's 11th group work, SOS, is on the cover and inside this month's Yale Theater Journal with an introductory article on the production by Jacob Gallagher-Ross.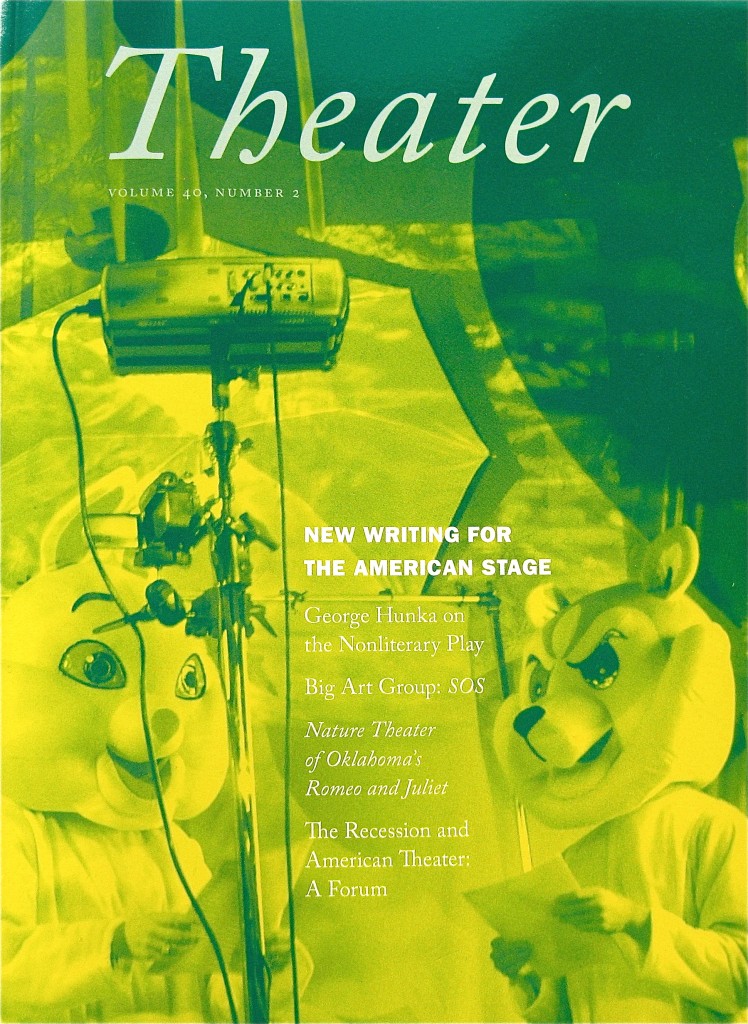 "Presented at New York's the Kitchen in March 2009, as the aftermath of the credit cataclysm continued to convulse the nation, Big Art Group's SOS stages the theatrical equivalent of the financial crisis, a conflagration of the society of spectacles. The housing bubble, the company suggests, was a symptom of a more dangerous, and ongoing, process of inflation. SOS depicts an unmoored culture in which signs can only be exchanged for other signs, every radical gesture is already a marketing strategy, and "realness" is a value that arrives prepackaged for sale. Big Art Group suggests that, in addition to its gapped balance sheets, today's America also has a reality deficit, an addiction to ever-increasing levels of abstraction. SOS revs America's culture of headlong consumption to fever pitch, suggesting that renewal is possible only through destruction"
– Jacob Gallagher-Ross, Theater Journal
For more than thirty years Theater has been the most informative, serious, and imaginative American journal available to readers interested in contemporary theater. It has been the first publisher of pathbreaking plays from writers as diverse as Rinde Eckert, Richard Foreman, David Greenspan, W. David Hancock, Peter Handke, Sarah Kane, and Adrienne Kennedy. Theater has also featured lively polemics and essays by dramatists including Dario Fo, Heiner Müller, Suzan-Lori Parks, and Mac Wellman. Special issues have covered theater and ecology, new music-theater, South African theater, theater and social change, new Polish directing, and theater and the apocalypse.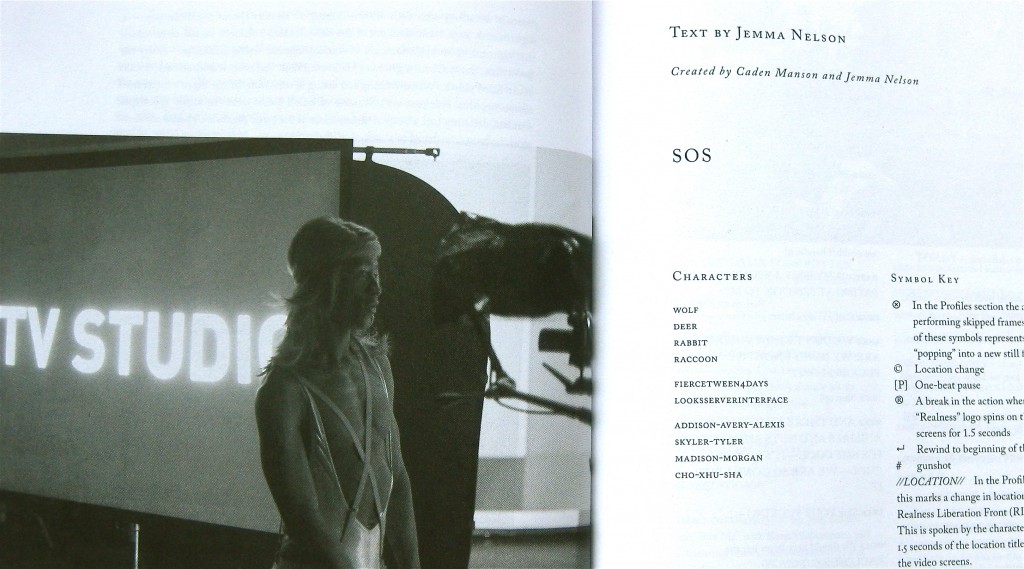 Editor:
Tom Sellar, Yale University
Associate Editors:
Miriam Felton-Dansky
Jacob Gallagher-Ross
You can purchase your copy in NYC from St. Marks Book Shop or online at dukepress.com
https://bigartgroup.com/wp-content/uploads/2021/12/BIGARTGROUP_LOGO-1-300x138.png
0
0
Big Art Group
https://bigartgroup.com/wp-content/uploads/2021/12/BIGARTGROUP_LOGO-1-300x138.png
Big Art Group
2010-06-24 10:55:14
2010-06-30 02:31:36
SOS published in Yale Theater Journal